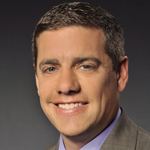 Dave Ryan is a play-by-play announcer for NCAA basketball and lacrosse on Westwood One Sports. 2013 marked Dave's second year as the voice of the Women's Final Four. Since 2011, he is also the voice of the NCAA Division I Lacrosse semifinals and championship game on the Westwood One/NCAA Radio Network.
A graduate of Syracuse University, Ryan has called play-by-play for more than 20 sports, including the Men's and Women's College World Series, the NFL, Major League Baseball and more. In addition to his radio work, Ryan can be heard calling a variety of sports including football and basketball on the CBS Sports Network.
Dave Ryan's Posts
04/08/2014
NASHVILLE – The University of Connecticut won its second straight NCAA women's basketball championship Tuesday night, running past Notre Dame 79-58 at Bridgestone Arena. The Huskies won their...