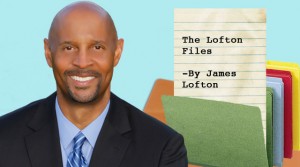 Among his many great quotes, Vince Lombardi once said, "Winning isn't everything, but wanting to win is." You've got to play every game, every play with that attitude, no matter what the scoreboard says. For the Seattle Seahawks, it was oh so close. Down 20 points in the 4th quarter and on the road to boot. The Seahawks surged ahead late in the final period when Marshawn Lynch scored the go-ahead touchdown with 31 seconds to play. Russell Wilson was heroic and his guys were on the verge of victory.
During the 4th quarter I was handed a note from our game producer Mike Eaby that only 1 of 57 teams down by 20 points in a playoff game had rallied back to win. Now, I already knew something about that because that was my team, the 1992 Buffalo Bills! We beat the Houston Oilers with future Hall of Fame quarterback Warren Moon while our own future Hall of Fame quarterback Jim Kelly was on the sidelines injured and out for that game. We were down 28-3 at halftime and the locker room was pretty quiet. Not a lot of game planning to do when you run a no-huddle offense.
My wife Beverly was sitting in the stands with my best friend Kevin Turner that day. Kevin and I go all the way back to third grade, and in high school, he was the tailback and I played quarterback. Kevin had made the trip from Los Angeles to see me play that weekend. He later told me that during halftime Beverly made the observation that our nickel package wasn't working against the Oilers run-and-shoot offense and that we should put the linebackers back on the field and knock those little receivers around! And we did. Beverly has watched enough football to be a little dangerous. That worked for the defense in the second half and Beverly didn't even charge them.
We came out and received the kickoff for the second half and our plan was to start to chip away at the Oilers "one play at a time," as coaches always preach. Well, on the fourth play of the second half Frank Reich, who was subbing for Kelly, threw a pick-six to Bubba McDowell and after his 58-yard interception return, we were down 35-3.
Because we can be honest here in The Lofton Files, I remember standing on the sidelines and thinking just for a moment, "Okay, today is Sunday. We can get the kids packed and ready and be back in California (our off-season home) by Wednesday…" But before I could complete that thought, the Oilers screwed up the ensuing kickoff, hitting one of our upbacks and giving us the ball at the 50. We went in to score, kicked an onside kick and recovered and it was game on! With two minutes left to go in the THIRD quarter the score was Houston 35, Buffalo 31. Needless to say I had to rethink the offseason moving plans.
We ended up winning in 41-38 in overtime. We are the 1 in 58 that was able to come back from being 20 points down to win in the playoffs. I get laughs about my line about thinking about going home on Wednesday, but really, we never quit. How else could you explain a team getting up off the mat and going to four Super Bowls in a row? Are the Falcons Super Bowl bound? I don't know, but I can tell you this: they didn't take a knee with time left on the clock.
– James Lofton
James Lofton is the analyst for Westwood One's coverage of Sunday Night Football. This week, James and his play-by-play partner Dave Sims will be back in Atlanta for the NFC Championship Game between the Falcons and the San Francisco 49ers. Coverage begins at 2 PM Eastern Sunday on the Westwood One Radio Network.