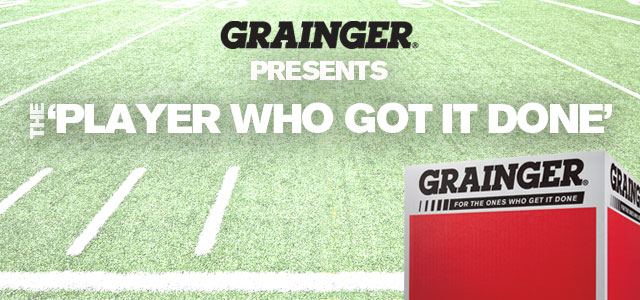 Home cooking didn't quite get it done during Wild Card Weekend thanks to the Seattle Seahawks, who went down 14-0 at FedEx Field but rallied for a 24-14 victory over the Washington Redskins. Seattle was the only road team to win this weekend.
After giving up two early touchdowns, the Seattle defense shut down a clearly hobbled Robert Griffin III and held the 'Skins scoreless as Russell Wilson and the offense eventually rallied to take the lead midway through the fourth quarter. Safety Earl Thomas had an interception and four tackles.
After the game, our Hub Arkush had a chance to speak to Thomas, one of the players who got it done for the Seahawks.
(Listen to Hub Arkush's interview with Earl Thomas… presented by Grainger: For The Ones Who Get It Done.)

The Postgame Player Interview is brought to you by Grainger, with over 900,000 products to help you get your job done! Call 1-800-GRAINGER, click on Grainger.com or stop by a branch today.