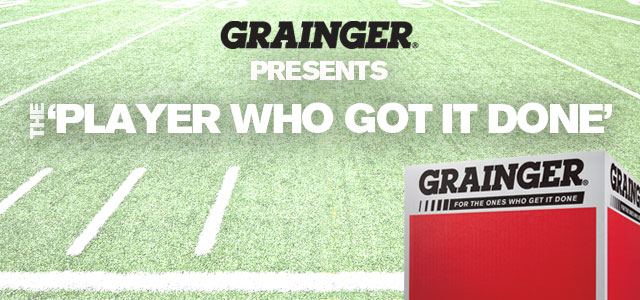 Aaron Rodgers and the Packers offense never got really going on Saturday night in a 24-10 win over Minnesota, but it didn't much matter thanks to Clay Matthews and the dominating Green Bay defense.
Matthews had two sacks, a forced fumble and a fumble recovery in his team's victory. After the game, he spoke with our Mark Malone.
(Listen to Mark Malone's interview with Clay Matthews… presented by Grainger: For The Ones Who Get It Done.)

The Postgame Player Interview is brought to you by Grainger, with over 900,000 products to help you get your job done! Call 1-800-GRAINGER, click on Grainger.com or stop by a branch today.