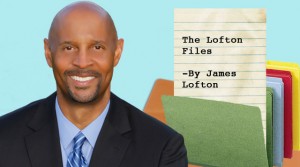 My regular busy schedule got an added bonus last week, as I was in attendance at three NFL games over an eight-day span. Of course, there were my normal Sunday Night Football affairs for Westwood One as Philadelphia visited Dallas on December 2nd and Green Bay hosted Detroit on the 9th. In between, I headed up to Oakland as the Raiders played the Denver Broncos on Thursday night.
The trip to Oakland was not as a broadcaster, but as a part of the Pro Football Hall of Fame's anniversary celebrations. The Hall is celebrating its 50th birthday this year and next, and to kick off the celebrations, a reunion of many of the Raiders' 19 Hall of Famers took place at the game and before.
Some of the Silver-and-Black's enshrinees are more obvious than others. Al Davis (Class of 1992) comes to mind first, as he did for so many years in the Bay Area. Al was a scout, assistant coach, head coach, league commissioner and owner. He joined the Raiders in 1963! But it wasn't his first gig. Not many people realize Davis was an assistant coach with the Los Angeles Chargers (boy, that name doesn't quite fit, but who knows what the future holds). What if Mr. Davis had stayed with the LA Chargers? "Just Win Baby" might have been trademarked right along with Pat Riley and the Lakers' "Threepeat."
Besides the game day festivities, we had a dinner Wednesday night with many of the Hall of Famers in attendance – and all the Raiders' Hall of Fame busts there. Remember when John Madden wondered if the busts talked to each other after the doors were locked and the lights turned down in Canton? Well, I can't say I saw the bronze busts chatting it up at Hap's in Pleasanton, but the former Raiders there sure did.
John Madden (Class of 2006) himself was on hand, as was "00" Jim Otto (1980), Art Shell (1989) and Willie Brown (1984), who was traded to the Raiders in 1967 and has played, coached or worked in squad development for the team ever since, with only a brief detour to coach at Long Beach State in 1991 and L.A.'s Jordan High in 1994
The wives of Gene Upshaw (1987) and George Blanda (1981) represented for their late husbands. Fred Biletnikoff (1988) was there too. Talk about a guy who was in demand last week: Fred had to pass up handing out the award that bears his name (the Biletnikoff Award to college football's top receiver) to be in Oakland.
Mark Davis and Al's wife, Carol, were the perfect hosts for the evening.
At my dinner table was former Steelers/Ravens/Raiders defensive back Rod Woodson (2009) and we were entertained by Dave "The Ghost" Casper (2002) and Ted Hendricks (1990) — old #83, who retired in 1983, and was 8 pounds, 3 ounces at birth and 83 inches tall on his tip toes. We just sat back and enjoyed. Sometimes it is perfect to just listen and learn.
Howie Long (2000), Ronnie Lott (2000) and Mike Haynes (1997) all rolled into town the next day and, at the game, the Hall of Fame players – along with Carol and Mark Davis – gathered to re-light the eternal flame in the Oakland Coliseum right before kick off.
I played the bulk of my career with the Green Bay Packers, spending nine seasons in Wisconsin and making it to 7 Pro Bowls, and people always remember my four seasons with the Buffalo Bills, which included three trips to the Super Bowl. But I'll always cherish my time, however brief, with the Raiders. I played two seasons, spent four training camps with the team and also a year coaching and half of a season in the personnel department. Al Davis also gave me my first interview for a head coaching position. I remember once I was playing for the Packers against the L.A. Raiders in Los Angeles and, at midfield during pregame warm ups, there was Al Davis in his shiny white jump suit. He grabbed my hand and gave me the grin as if to say, "One day you'll be a Raider."
And wouldn't you know it, I was and always will be partly a Raider. Davis always talked about "the greatness of the Raiders" and was renowned for the Commitment to Excellence. For 49 seasons, Al Davis lived his passion and I was reminded again last week that he left behind a truly great sports legacy: his Oakland Raiders.
— James Lofton
James Lofton is the analyst for Westwood One's coverage of Sunday Night Football. This week, James will be in New England as the Patriots host the Bay Area's other team – the San Francisco 49ers. Coverage begins at 7:30 PM Eastern with NFL Sunday.