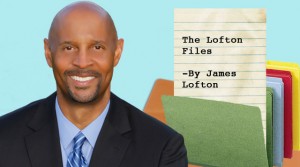 There is no better way to point out the popularity of Robert Griffin III than to just look at the numbers. The Redskins' #10 is the top seller of all NFL jerseys. More than Eli, more that Peyton, more than "Mr. Double Check," Aaron Rodgers, and more than fellow rookie Andrew Luck. As if you had any remaining doubt, quarterbacks make the NFL world go round.
This time last year, fans were just getting a sample of RGIII's style – and that was thanks mostly to the Superman socks he donned for the Heisman Trophy presentation. Now that's all changed. Griffin has turned around the fortunes of a team that was 3-6 and headed back to Nowheresville. Six games and six wins later and the Redskins are a seventh straight away from being something that even Boehner and Reid would be forced to agree upon: division champs.
Last season under center it was the Panthers' rookie record-setter Cam Newton and the Bengals' playoff-bound Andy Dalton who were going places no rookie quarterbacks had gone before. But my how the three newcomers in 2012 have changed the NFL landscape now and probably for some time to come. It's too soon to debate the Rookie of the Year race going on between the Colts' Andrew Luck, He Who Plays in the Wrong Time Zone (Russell Wilson) and Mr. RGIII. I will save that for the Loftys in next week's edition of The Lofton Files. (Yes, that's a shameless, shameless plug for my own column.)
So back to what's happening right now: a hot ticket! The big event! Robert Griffin has put the Redskins back at the center of the National (Football League) debate. Since 1991, the Eagles have made the playoffs 12 times and appeared in a Super Bowl, the Cowboys have two-stepped into January 11 times with three Super Bowl wins and the Giants have made the postseason nine times with two very recent Super Bowl victories. In the same time frame, the Skins have made just three playoff appearances, which includes that 1991 season capped with a Super Bowl win over my Buffalo Bills. With so little success over the past two-plus decades, those guys who dress up like the lady hogs were looking mighty old and mighty fed up.
But that's all changed inside the Beltway. RGIII has breathed life into what had become a very stale and dated franchise. Now it's all down to this: one game to decide, one game for HOPE, to BELIEVE, one game for CHANGE, one game against your biggest rival to move FORWARD into January, a chance against "America's Team" and all that they stand for.
Lots of fans in those #10 jerseys wanted a change that they could believe in. In RGIII, they got it! FedEx Field will be rocking Sunday night. But way down, hidden beneath the yelps and the cheers, deep in the thoughts that go through all fans' heads when their team sits on the precipice of something truly great, all those Redskins' fans will be anxiously asking themselves one question: "Can we really pull this off?"
That's when they'll look down to the field at their team, at the new leader of the Redskins world, and hope for the simplest of answers: "Yes, we can."
— James Lofton
James Lofton is the analyst for Westwood One's coverage of Sunday Night Football. This week, James will be alongside Dave Sims in our nation's capital as the Redskins and Cowboys face off with the NFC East title on the line. Coverage begins with Scott Graham and NFL Sunday at 7:30 PM Eastern all along the Westwood One Radio Network.