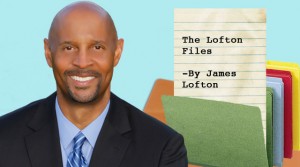 Ever notice how you can't get through the checkout stand at your local grocery store without soaking in all the latest news and gossip? Well, across the pond in jolly ol' England, Kate Middleton and Prince William are expecting a new heir to the throne. And it got me thinking… Over here in the good old US of A, it's about time to start checking out who will be our next king — or, as we like to call them, Super Bowl-winning quarterbacks.
The kings of the last nine Super Bowls are still active and vying for a return to their most royal highness. Back in ancient times (when every TV wasn't hi-def), Tom Brady was the unchallenged owner of the crown and scepter. Brady won back-to-back titles and his second and third championships overall in Super Bowls XXXVIII and XXXIX — with an assist from his chief knight, Adam Vinatieri.
Big Ben Roethlisberger was the biggest man at the palace the following year, when he won the first of his two crowns in Super Bowl XL — and he did it by hitting the road. Big Ben followed the Steelers defense from the Wild Card Round all the way to a Super Bowl championship, winning three road playoff games along the way.
After being crowned the king of all things passing, Peyton Manning got his Super Bowl ring at Super Bowl XLI in South Florida (where I believe he also smuggled out something from the fountain of youth).
Peyton, always being the best big brother any little QB could hope for, turned the crown over to young Eli of the Meadowlands in Super Bowl XLII — aided, of course, by the magical hands and helmet of David Tyree.
Big Ben reclaimed king of the hill status in Super Bowl XLIII, but this time he followed the path most taken – inviting San Diego and Baltimore into his court (Heinz Field) and dispatching them with relative ease.
Disney couldn't have written a better script than what happened when a banished QB was sent to a barren land. Mardi Gras King Drew Brees and the Legend of the Second-Half-Opening Onside Kick is the fairytale of Super Bowl XLIV.
Then, the peasants would be rewarded in the next two Super Bowls. XLV went to the 10-6 Wild Card Packers and XLVI was claimed by the 9-7 caught-in-quicksand New York Giants. And so it is that Aaron Rodgers has a crown to go along with his championship belt, and Eli Manning proved that you can't spell "elite" without the letters E-L-I.
There are seven newcomers on the horizon looking to join the royal court – three wily veterans and four plucky youngsters. Matt Ryan of the Atlanta Falcons has all the horses that you'd need for your kingdom, with Roddy White, Julio Jones and tight end Tony Gonzalez on his side. That trio should make this journey into playoff land last for more than one game.
Matt Schaub of Houston is 31 years old and in his 9th year, and he has waited his turn. His defense is one of the league's best and with Arian Foster flanking him, anything is possible.
A month ago there was a royal fitting for the Ravens' Joe Flacco, but now it appears he's like the king with no clothes.
And then there are the kids. With just five starts under his belt, Colin Kaepernick leads a 49ers team with a royal pedigree that wasn't far off the Super Bowl last year. Rookies Andrew Luck, RG III and Russell Wilson should one day wear the crown and all of them are fearless as they lead their charges with willing arms and young legs, but it may be asking a bit much this year.
Agesilaus II, a guy who knew something about being king, as he ruled Sparta from 400 BC to 360 BC, said, "Royality consists not in vain pomp, but in great virtues."
So, whether it is someone new to wear the crown or an old king rises up, we will be witnessing greatness yet again. I, for one, can't wait.
– James Lofton
James Lofton is the analyst for Westwood One's coverage of Sunday Night Football. This week, James will be alongside Dave Sims in Seattle as the Seahawks host the San Francisco 49ers. Coverage begins at 7:30 Eastern Sunday on Westwood One Sports.