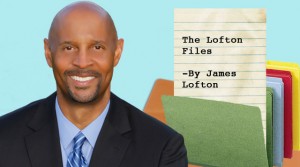 This contemporary list of superstars makes up my All Grey Beard Team. They could also be called old, aged, ancient, antiquated, elderly, experienced, venerable or maybe even obsolete.
I like venerable. And remember, the older the better!
Let's start on the defensive side of the ball…
DE    DET KYLE VANDEN BOSCH, 12TH, NEBRASKA
DE    ATL  JOHN ABRAHAM, 13TH, SOUTH CAROLINA
DT    SF     JUSTIN SMITH, 12TH, MISSOURI
DT    PIT   CASEY HAMPTON, 12TH, TEXAS
DE    CHI   JULIUS PEPPERS, 11TH, NORTH CAROLINA
DE    PIT   BRETT KEISEL, 11TH, BYU
Keisel's beard might be older than Abe Lincoln's.
LB    WAS LONDON FLETCHER, 15TH, JOHN CARROLL
LB    CHI   BRIAN URLACHER, 13TH, NEW MEXICO
LB    SD    TAKEO SPIKES, 15TH, AUBURN
All those football games and still no postseason appearances for Spikes. 15 years! He signed last year with the Chargers because he thought they were headed in the right direction. He must have been having a senior moment!
CB    TB    RONDE BARBER, 16TH, VIRGINIA
CB    DEN CHAMP BAILEY, 14TH, GEORGIA
SS     AZ    ADRIAN WILSON, 12TH, NORTH CAROLINA ST.
FS     GB    CHARLES WOODSON, 15TH, MICHIGAN
NIC   CHI   CHARLES TILLMAN, 10TH, LOUISIANA LAFAYETTE
Tillman maybe the junior member on this Grey Beard squad, but he been under the radar for years and deserves his spot.
Time to switch over to the other side of the ball…
WR   SF     RANDY MOSS, 14TH, MARSHALL
WR   IND  REGGIE WAYNE, 12TH, MIAMI
WR   CAR  STEVE SMITH, 12TH, UTAH
WR   DEN BRANDON STOKLEY, 14TH, SOUTHWEST LOUSIANA
TE    ATL TONY GONZALEZ, 16TH, CALIFORNIA
Reggie Wayne seems to have hit the restart button with Andrew Luck on board.
LT   DET  JEFF BACKUS, 12TH, MICHIGAN
LG   OAK COOPER CARLISLE, 13TH, FLORIDA
C    BLT  MATT BIRK, 15TH, HARVARD
C    GB    JEFF SATURDAY, 14TH, NORTH CAROLINA
RG   TEN  STEVE HUTCHINSON, 12TH, MICHIGAN
RT   ATL  TYSON CLABO, 9TH, WAKE FOREST
Why do we need two centers? You'll see in a second when I introduce you to our no-huddle-loving QB. And before you correct me, I know Hutchinson is a left guard for the Titans, but he can dominate anywhere.
QB   DEN PEYTON MANNING, 15TH, TENNESSEE
Peyton must've spent that year off at the fountain of youth. Now he might be in line for his 5th NFL MVP award.
RB   DEN WILLIS MCGAHEE, 10TH, MIAMI
FB   BLT  VONTE LEACH, 9TH, EAST CAROLINA
After hurting his knee badly during the last game of his college career, who would have dreamed McGahee would make it to the NFL let alone have a long, successful career? Sorry to see him get hurt last week and end up on IR.
Congrats to all of the guys on Team Grey Beard. The thing that jumps out about this list is that almost all these guys are members of playoff-bound teams. Why? You get a little extra pep in your step when you're thinking Super Bowl.
You know how you always hear that wine gets better with age?  I don't know much about vintage wines. I'm more of a beer guy, and with beer, "aged" is not something to be cherished or looked forward to. That said, I think we can all agree that these guys truly aged like fine wine. If you have one of them on your favorite team, drink it in, because history shows some of them won't be around to make Team Grey Beard in future years.
— James Lofton
James Lofton, a member of the Pro Football Hall of Fame, would've easily been a member of the All Grey Beards in his last few years in the NFL. Now, James is the analyst for Westwood One's coverage of Sunday Night Football. This week he'll be on the call as the New York Giants host the Green Bay Packers.