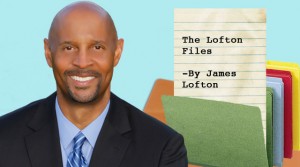 A little more than a year ago, Cincinnati Bengals quarterback Carson Palmer decided he had had enough. He wanted a divorce. After eight long seasons he didn't want to be a Bengal any more.
Palmer got his wish and a last-minute trade to the Oakland Raiders was ushered in by then-Raiders head coach Hue Jackson. Like any split, football divorces can work out many different ways. Both parties can move on and find themselves in better places, one party may forge ahead and prosper and the other doesn't recover so quickly, or the dreaded double whammy, in which everyone loses.
In the NFL, the quarterback represents the head of the household and his partner is normally one or more of the following: head coach, team and/or city. The QB and his significant other(s) are joined at the hip, for better or worse, for richer or… well, in the modern NFL everyone gets a bit richer.
With the ever-evolving relationships of quarterbacks on our minds, let's examine a couple that are now on the rocks.
Normally, when someone like Andy Reid rescues someone like Michael Vick, there is a nice, long grace period. Vick showed enough brilliance in the 2010 season with 21 touchdown passes and nine TDs on the ground – against only six interceptions – to be rewarded with a nine-figure contract. The euphoria surrounding that season and Vick's $100-million big ones has long since passed the honeymoon stage. But, thanks to a smart pre-nup, the Eagles are looking at an early exit for the battered Vick.
Up the road in the Big Apple, the Jets learned a lesson many a playboy could've told them all about: if you get caught flirting by the paparazzi, you have to go out and buy a make-nice gift. That is exactly what happened with the contact extension handed to Mark Sanchez thanks to Tim Tebow's arrival in New York. Sanchez was more or less along for the ride as Rex Ryan's defenses took the Jets to back-to-back AFC Championship games. Now, his play has stalled out worse than that plane Denzel Washington was trying to pilot in the movie Flight.
Meanwhile, a cross-continental journey away, San Diego's Phillip Rivers was once considered an "elite" quarterback and Norv Turner was a master play caller. If ever a couple was perfect for each other it was these two. Rivers even went to bat for his embattled coach after last season – a season in which Rivers threw 20 picks against 27 touchdowns as the Bolts finished out of the playoff hunt for the second year in a row. The owner (marriage counselor?) stepped in and extended the contacts of Turner and the team's grumpy mother-in-law, A.J. Smith. Now, with Rivers on the slide (12 INTs, 15 TDs), it looks like what was so blissful from 2007 to 2010 is headed for a sad parting. Former Atlanta Falcons coach Jerry Glanville got it right when he said of the fickle ways of the league: "NFL… Not For Long."
— James Lofton
James Lofton is the analyst for Westwood One's coverage of Sunday Night Football. This week, James and Dave Sims will be in Pittsburgh as the Steelers host the Baltimore Ravens. Coverage begins Sunday at 7:30 PM Eastern all along the Westwood One Radio Network.