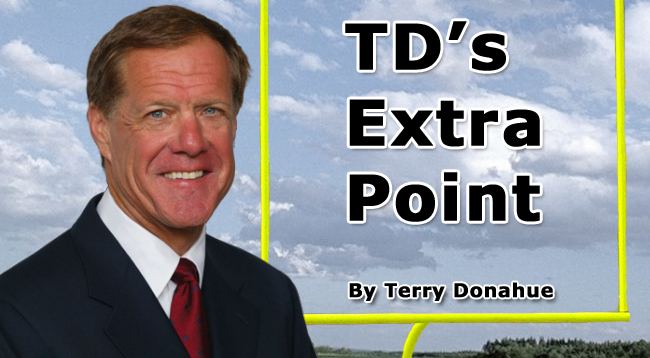 It was another great weekend of college football. Numbers 1 and 2 went down to defeat, leaving Notre Dame as the only undefeated FBS team that has a chance to play for a national title. But what if the Irish go down this weekend against USC? Then who should play in the BCS Championship Game? Note: I didn't ask who will play, but instead who should play… My answer: Anybody's guess!
In that scenario, you will have 7 or 8 one-loss teams, all of which could make a case for themselves. Hope it happens! It will point out yet again that the power brokers have the power, but not the right system in place.
Goodbye Maryland, hello respect:
Look for the ACC to get a little respect this coming weekend when Florida State beats Florida and Clemson stuns South Carolina. Those are tough wins to get, but very likely in my opinion.
Hello and goodbye and hello again in the Pac-12:
It's very probable that UCLA and Stanford will play each other this weekend and NEXT. UCLA has the South division of the Pac-12 wrapped up, but Stanford needs a win this weekend to clinch the North. I think they will get it, but the following weekend for the Pac-12 Championship could be a very different story.
Duck season is over?
It's still really hard to believe that the "best" team on the West Coast, Oregon, could be out of it with just one conference loss to Stanford. Everything might have gone Saturday night for the Ducks — a National Championship shot, a Pac-12 Championship shot and a Rose Bowl shot. Just one lousy loss and look what can happen!!
–TD
Former UCLA head coach and College Football Hall of Famer Terry Donahue is an NCAA Football analyst for Westwood One. This weekend, he will be a (mostly) unbiased observer alongside John Tautges as UCLA hosts Stanford. Our broadcast from what will soon be known as the Terry Donahue Pavilion begins Saturday at 6 PM Eastern.