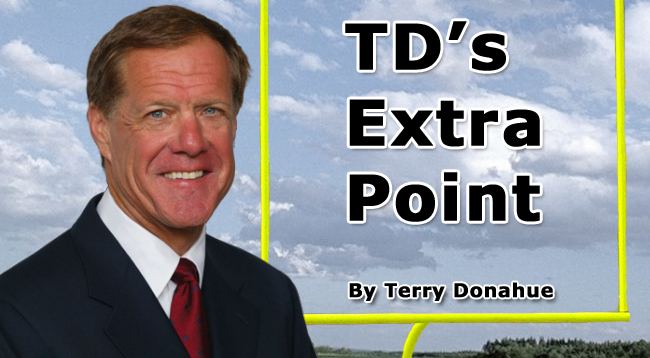 It's going to be a monster weekend in college football on the eve of Halloween. My advice to all you huge fans out there is to get to your favorite bar early, settle in, and get ready for an entire day of great games.
This weekend we have the largest outdoor cocktail party in the world with Georgia versus Florida in Jacksonville. If Georgia can play any run defense at all, look out Gators. Georgia has a lot of offensive talent and could turn the game into a shootout. If that were to happen, I like Georgia to win in an upset.
How about Kansas State against Texas Tech? Tech's coming off that triple overtime win against TCU, but the Wildcats played defense last week like I haven't seen them do before. I say Bill Snyder's group keeps the magic alive in Manhattan.
Then you have Notre Dame, one of the surprise teams of the season, at Oklahoma. Notre Dame has a defense, butthey have not faced a team with the number of athletes and speed that Oklahoma will show them. Oklahoma will flex their muscles and everyone will be talking about Notre Dame being overrated again. I think they really are a pretty good team, they're just playing Oklahoma.
Include Alabama against Mississippi State, another surprise team, and Ohio State at Penn State and the lists goes on and on. As I said, it's going to be a Monster Saturday. ENJOY!! It doesn't get any better than this.
– TD
Former UCLA head coach and College Football Hall of Famer Terry Donahue is an NCAA Football analyst for Westwood One. This weekend, Terry and John Tautges will be in Jacksonville to bring you all the action as Georgia takes on Florida. Coverage begins Saturday at 3 PM Eastern.