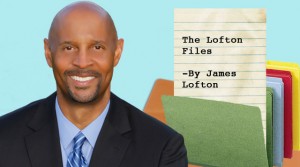 In the corner of every NFL owner or General Manager's office there is an invisible panic button. Of course, those owners and GMs would never admit to any kind of panic, so that's why the button can't be seen. But trust me, it's there.
Fans too have their panic buttons. Sometimes it's as simple as a boo, a suggestive remark to the head coach during a quiet timeout or a call-in to their favorite talk radio show.
Week 2 is now in the books. One-eighth of the 2012 NFL season now history. No mulligans or do-overs even if you don't care for these replacement refs.
Could there be trends establishing? Patterns of the past starting to rear their ugly heads? We had so much promise, so much hope during the off-season and into training camp then the preseason and now this. 20 teams are saddled up with one win and one loss. No need to panic if you're .500. You may not like it, but relax. The past two Super Bowl winners finished the regular season at 10-6 and 9-7 (the Wild Card Packers and last year's champs, the Giants, respectively).
Now, as for the other 12 teams… There's an old song that goes "It's a thin line between love and hate" and if you look at what we've seen over two weeks, there's also thin line between 2-0 and 0-2. Let's take a quick peek at the perfect half-dozen and the dirty half-dozen that are on opposite sides of the bell curve.
The top two teams are Houston, with a +40 points differential, and San Diego (+36), in their two wins. Both teams sport good quality QBs that only need the BIG ring to take the next step. Philip Rivers has playoff experience and you know he could do it. Matt Schaub missed the Texans' playoff run last year, but he's young and fearless. The bottom two (sounds like one of those dance reality shows) are Tennessee (-49) and Oakland (-30). Sure, points aren't the only factor but style has a lot to do with it. The Titans rolled the dice with Jake Locker over Matt Hasselbeck and the Raiders (and former coach Hue Jackson) went all-in with Carson Palmer. It's too early to tell on Locker, but the Raiders, well, maybe they would replay their hand if given the chance.
Cleveland is only -8 in points, but they play in a tough division and the have The Curious Case of Benjamin Button a/k/a Brandon Weeden playing QB. Just feels funny.  Kansas City (-34) was a hot pick to do something this season. And done something they have. It's just that so far it's been the wrong things. Same goes for Jacksonville (-23) although without the preseason expectations.
Everyone loves and believes in Drew Brees and the Saints, but at 0-2 and -16 in point differential, New Orleans might need some voodoo to get their mojo back.
The 49ers started the season with convincing wins over playoff teams Green Bay and Detroit. While the Raiders struggle, on the SF side of the Bay they are thinking HOME FIELD ADVANTAGE!
Atlanta (+22) has Matt Ryan flexing his new muscles and they looked very good on Monday night against the Broncos (can't write an article without mentioning the Mannings).
Arizona (+6) showed a lot of grit against the Patriots, although I grit my teeth with the inconsistent play of Kevin Kolb. Good series, bad series, good series, bad series…… Poor Larry Fitzgerald.
And finally, I saved the best for last. The City of Brotherly Love! Yes, there is a thin line between love and hate in Philadelphia. Just ask Santa. Which brings me to the Eagles and their +2 point differential. First team to ever start the season with back-to-back single-point wins. Good for Andy Reid. Hopefully that will keep the fans away from that panic button for a few more weeks!
— James Lofton
James Lofton is the analyst for Westwood One's coverage of Sunday Night Football. This week he'll be alongside Kevin Kugler in Baltimore as the Ravens (1-1, +30) host the New England Patriots (1-1, +19) in a rematch of last year's AFC Championship Game. Coverage begins at 7:30 Eastern on Sunday night.