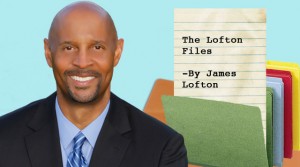 The late Bill Walsh once told me, and I quote, "Football  is a lot like chess a game: movement versus counter-movement." Call it a delicate dance played by huge men.
I played for Bill Walsh my senior year in the fall of 1977 at Stanford. Bill, as he liked the players to call him, had been an assistant coach with the Cincinnati Bengals from 1968-75 and more recently in 1976 with the San Diego Chargers. There had never been any mention of the "West Coast Offense" at that point.
I remember Bill as someone who could get the best out of his players. Walsh would highlight players – not plays – in the meetings. After two years at Stanford in '77 and '78, he left and went on to coach the 49ers for 10 years, including three Super Bowl wins. And along the way, he redefined the NFL's passing game. Six of Walsh's 49er assistants went on to become NFL head coaches: Mike Holmgren, Jim Fassel, Paul Hackett, Sam Wyche, George Seifert and Denny Green. Walsh was twice named NFL Coach of the Year and was Coach of the Decade for the 1980s.
I bring all this up in order to share this story with you. It's the first game of my senior year. I had been a back-up receiver the prior season, when I had a whopping total of 12 receptions. I was the Pac-8 champion in the long jump and had run track instead of playing spring football every year I was in school.
But in the summer of 1977 Bill Walsh had me watch film of Isaac Curtis, a Bengals wide receiver who was an ex-track and field sprinter from San Diego State. Curtis played 12 years and caught 416 passes for a 17.1-yards-per-catch average. He scored 53 touchdowns and had his best years when Walsh was around as an assistant – including back-to-back-to-back-to-back Pro Bowl seasons from 1973-76. Bill said to me, "This is who you remind me of."
So it's September 10th, 1977 and we went on the road to open the season against Colorado. We lost 27-21 and my stat line for that game looked a whole lot like 1976 – zero catches! Bill came up to me as I sat dejected in front of my locker. "Don't worry," he said, "You'll have a game where you catch a dozen passes." I don't think I physically shook my head, but inside I did. Didn't he know I had only caught 12 passes my entire junior year? Walsh later earned the moniker "The Genius," but on that day I just thought he was off his rocker.
Now let's fast-forward this rewind in time to October 15th, 1977. The Stanford Cardinal travel to play Warren Moon and the University of Washington Huskies. Moon and I actually played Pop Warner football together in 1968 for the Baldwin Hills Trojans. I was a the starting defensive tackle and Warren was our back-up QB, but that's another article for another day.
In October 1977, we lost 45-21. But my stat line that day against Washington read 12 catches, 192 yards (at that time a school record) and three touchdowns. We finished 9-3 on the season and I caught 12 touchdowns – still a school record – and two more in our Sun Bowl win over LSU. And I was named 2nd-team All-American.
So how did he know? Bill Walsh didn't recruit me. I'm sure he had never seen me play. I was just another player on campus. Was it this magical system that almost every one of today's passing system borrows from? I don't know. But what I do know as I sit and watch today's game is that every quarterback drop and ensuing pass rush, every linebacker blitz and running back pick up, every wide receiver-defensive back battle, echoes from those words of Bill Walsh, about that unmistakable flow of "movement versus counter-movement."
Sometimes genius is so simple we fail to at first recognize it, but it always makes its presence known eventually. Bill Walsh had three Super Bowl rings to prove it, and the proof for the rest of us is on display every Sunday as we sit back and watch the NFL.
— James Lofton
James Lofton is the analyst for Westwood One's coverage of Sunday Night Football. This week he and Dave Sims will be in Philadelphia as the Eagles host the New York Giants in an NFC East showdown. Coverage begins Sunday at 7:30 PM Eastern on Westwood One Sports.