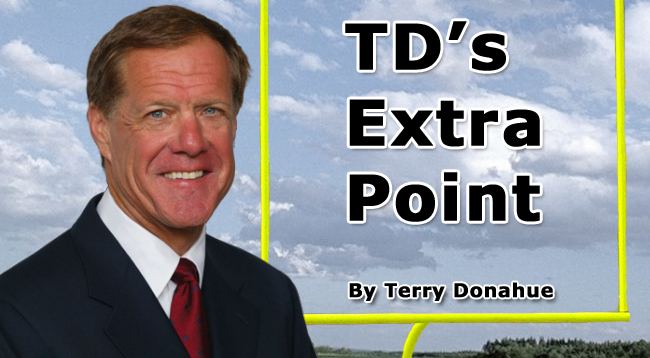 The Chick-fil-A Kickoff Classic was once again an outstanding event to open the college football season. This year, the game's promoters brought in four teams instead of two and produced a highly successful weekend for the city of Atlanta and college football.
Westwood One's game that I called between Clemson and Auburn was entertaining from start to finish. And not just because of the 22 in uniform. Both schools have Top 10 bands that made the festivities all the more enjoyable. That's right, I rank bands now!! They generally have less off-the-field problems than the players, although sometimes tuba players can get out of hand.
In the end, Clemson had two players who made the difference in the game. Tajh Boyd, the Clemson quarterback, is way more developed as a player than Auburn's Kiehl Frazier, who is a year away from being able to do what Boyd can do. Boyd was terrific with his arm and his legs, and made very few mistakes. Meanwhile, running back Andre Ellington was sensational and put himself in the Heisman race with his performance. Over 225 yards!! If Ellington can prove his durability, watch out! If Clemson can keep these two guys healthy and focused they have a good shot to win the ACC again. My guess is that Auburn will have another 8-5 type season until their young team fully develops.
I have been to the Kickoff Classic for the last several years and would highly recommend the game to any serious college football fan. It's a happening.
Next up: Going to Tempe this weekend for ASU versus Illinois. I think the Sun Devils' team speed will prove to be too much for the Illini, but Illinois might have a pretty good defense. Should be interesting.
— TD
Former UCLA head coach and College Football Hall of Famer Terry Donahue is an NCAA Football analyst for Westwood One. This weekend Terry and his partner John Tautges will be in Tempe as Arizona State hosts Illinois.