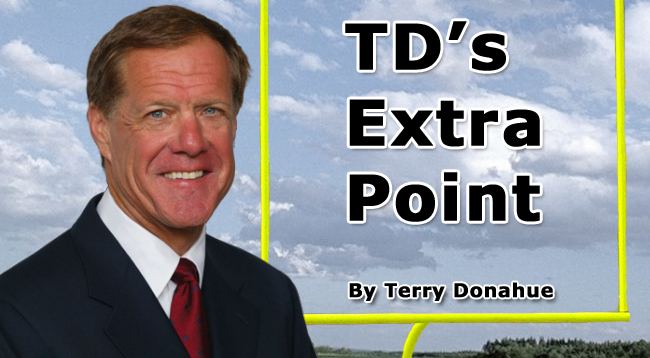 Well, it finally came to an end! Boise State's 35-game home winning streak was snapped by a TCU team that had a 21-game Mountain West winning streak of its own on the line.
It was a great game by two talented and well-coached teams. When it was all said and done, it came down to a missed field goal – a wounded duck that will ultimately cost Boise State millions of BCS dollars. Isn't that what happened to the Broncos last year when perhaps they would have been in the Rose Bowl if not for a field goal that was missed wide right? That's a lot of money left on the table thanks to a couple of field goals that went astray.

Mama, Don't Let Your Baby Grow Up to Kick Footballs
One of my little grandsons, who is 6, plays soccer and wants to kick when he grows up for a high school and eventually for a college team. I am placing him in counseling right away. NOBODY should be a kicker at any level of football. The kicker can't win. He's expected to make these high-pressure kicks – never mind that he's the only guy on the team that can even get close to kicking a football through uprights that are just not that wide apart. No, my grandson can be a quarterback, wide out, or a center, but he is not, I repeat NOT, going to be a kicker. It's just too tough and thankless of a job.
Looking Ahead…
This week I go to Oregon for the Ducks' game versus USC. The Trojans are the most-improved team in the Pac-12. They have made real progress throughout the season and are a good solid squad. They have a good enough offense to beat the Ducks. The question is, can they possibly hold Oregon to under 35 points? If they can, I think we will see an upset in Eugene this weekend!
– Terry Donahue
Terry Donahue is an NCAA Football analyst for Westwood One. Coverage of the Oregon-USC game begins at 7:30 PM Eastern on Saturday night.