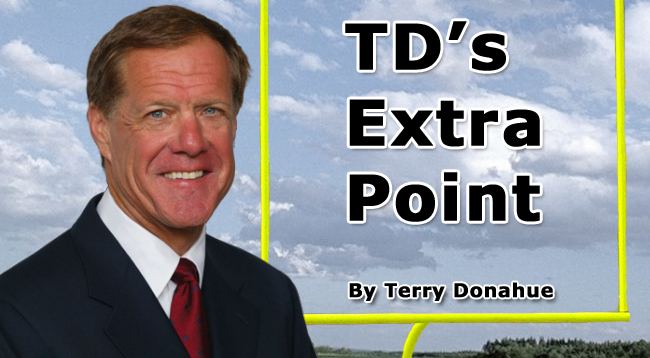 First a 35-game home winning streak goes down in Boise. Now a 21-game Pac-12 home winning streak is ended by the Trojans of USC against the Oregon Ducks!! And all broadcast over Westwood One Sports. I simply can't take these kinds of games anymore.
As I said last week, "Why is it always a kicker?" When the last play of the Trojan-Duck game came down to a kick, I thought I had gone back in time to TCU-Boise State a week earlier. I just can't believe this stuff.
Can't ANYONE win by going for two anymore? Or throwing a touchdown pass as time expires? Does it ALWAYS have to come down to a poor kicker who misses and spends the rest of his life being shunned by his teammates for missing that "make-able" kick? I am telling you, these are human tragedies!
BCS BUSTED

I love the fact that there are a whole lot of one-loss teams and just two undefeated teams. This really gets to the heart of the basic problem with the BCS. It's not objective. It's subjective and always has been. And that's OK. I just think we should call it as it is. Chances are we will see a rematch between LSU and Alabama. They probably are the two best teams in the country, but without a true playoff we will never really know. If they do play again, I am picking Alabama. And if they win that game, that win is all of a sudden more important than the Game of the Year a couple weeks ago in Tuscaloosa. Just doesn't seem right to me! But what do I know? The only thing I'm sure about is I feel sorry for kickers!!
– TD
Terry Donahue is an NCAA Football analyst for Westwood One.