Each week, our Westwood One football analysts respond to questions posed by listeners right here on WestwoodOneSports.com.
Terry Donahue
Q: Rob L. (Mt. Pleasant, PA) – Will college football ever have a playoff to determine a true national champion?
A: Hi Rob. Not in the foreseeable future UNLESS we have four teams go undefeated during a season. That would be the only thing that would create such an outcry as to perhaps force a playoff. Under the present system, the power of college football lies with the BCS conference commissioners. There is currently no motivation for them to change, nor enough evidence that their system doesn't work. Have four teams get through a season without a loss, though, and then I'd be very interested to see what would happen.
More Answers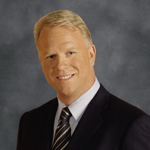 Each week, our Westwood One football analysts respond to questions posed by listeners right here on WestwoodOneSports.com. Boomer Esiason Q: MSgt Frank W. (Battle Creek, MI) – Are the Bengals a legit team this year? They are…
Read More »